10 Holiday Movies That Won't Make You Say Humbug
PSHS Film Blogger suggests ten films to watch this holiday season…
2020 has been a crazy year, we can all agree on that. But it's that time of year—the time for stockings and sleigh bells Yes, it's the holiday season. I'm a big holiday movie fan, so to help you have a merry Covid-free Christmas, I'll be giving you my ten favorite holiday movies. These movies ooze holiday cheer and will make Christmas come even faster. These are my personal top ten favorite holiday movies.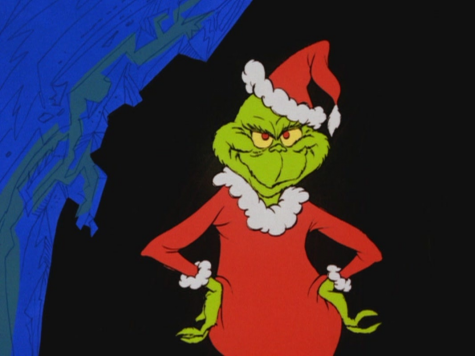 10-How the Grinch stole Christmas (1966)
For my number ten spot I put the original Grinch. We all know the story of the Grinch, a Who known as the Grinch played by Frankenstein's monster himself Boris Karloff. The Grinch hates Christmas and one day he decides enough is enough and wants to take Christmas from the citizens of Whoville. The movie has been remade two other times and no other time could capture something quite like the original. Filled with an actually scary Grinch and an iconic score, the original How The Grinch Stole Christmas stands the test of time as a holiday classic.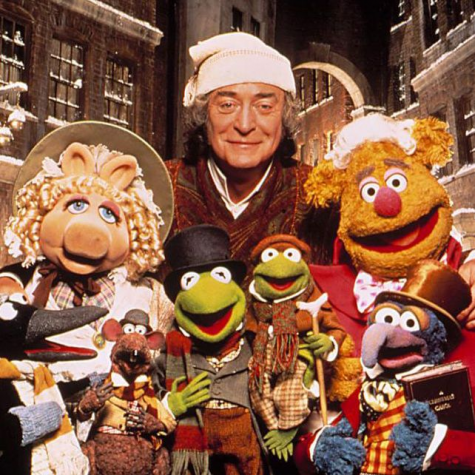 9- A Muppet Christmas Carol (1992)
The novella Christmas carol written by the great Charles Dickens has been adapted many times and almost all iterations of the source material has been adapted in many different ways. This version is filled with puppets tall and small and features a good Scrooge performance by Sir Michael Cane. This version tells a dark story of greed, loss, and redemption with a tight script and clever writing. This film captures the essence of the source material well, but not as well as the next adaptation on this list.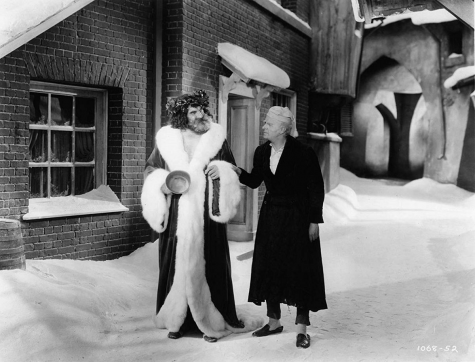 8- A Christmas Carol (1938)
This is in my eyes the definitive version of the novella. Most will say the 1958 version starring Alastair Sim is great–but this one to me uses its short runtime to its fullest like many films from this time period. This movie fleshes out characters like Bob Cratcit and Fred in more ways than any other adaptations have before. It may be the oldest but it is the best version of A Christmas Carol.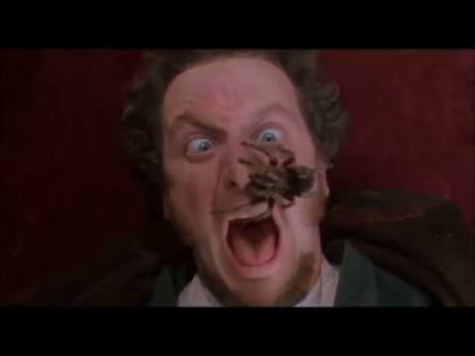 7-Home Alone
I've watched this film many times over the years I've been alive and every time I notice something I like more. This time I realized the physical comedy between both robbers played by the great Joe Pesci and the ok Daniel Stern. Home alone is about Kevin played by Macaulay Culkin. He gets left home alone and gets into all sorts of trouble. The film's score by John Williams is the best on this list balancing Christmas with mystery as the film comes  to a close. When the robbers enter Kevin's house, it becomes one of the funniest 20 minutes I've ever seen in anything before. The screams and the pain these poor people go through are fantastic. The director made something no other film could recapture (also features the best scream in any movie ever).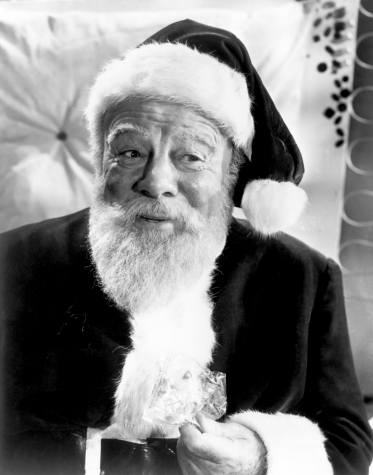 6-A Miracle on 34th Street (1947)
This year I started a tradition where every day I watched a new holiday movie I've never seen before. A Miracle on 34th Street was one of those movies I've never seen before. Spoiler alert, I loved it. Doris Walker (Maureen O' Hara) runs the Macy's thanksgiving parade. Before the parade starts the Santa is found drunk by a mysterious jolly, white bearded fellow named Kris (Edmund Gwenn). This man is perfect for the role of Santa so he gets assigned as the big man. Doris' daughter Susan (Natalie Wood) doesn't believe in Santa Claus until she meets Kris. Throughout the movie Kris convinces everybody that Santa is real. The film features the best Santa performance I've ever seen. The actor for Kris actually won an Oscar for his performance. In conclusion, this film has now entered my annual holiday-movie watching season. Not many films stand the test of time from the golden age of Hollywood. But every minute I was engaged and felt the heart in every beat.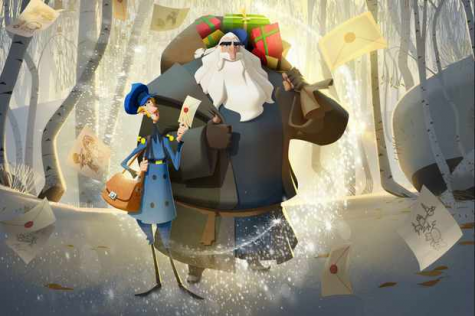 5-Klaus (2019)
Another film from my marathon this year, also the newest film on the list made it into the top 5. Klaus tells the story of Jesper (Jason Schwartzman) is sent by his father to a gang-ravaged town named Smeerensburg. Jesper is a postman and needs to build a post office and send 6,000 letters in six months. Trying to build a living he meets Klaus played by Whiplash star and J.J Jameson himself J.K Simmons. He plays an old toymaker with a mysterious backstory. The first half to be honest couldn't keep me engaged, I don't know why. But once Klaus in introduced and the Christmas elements start to enter the film, I became invested in each and every character. The animation is spectacular, backgrounds, character designs, everything looks Pixar-level quality.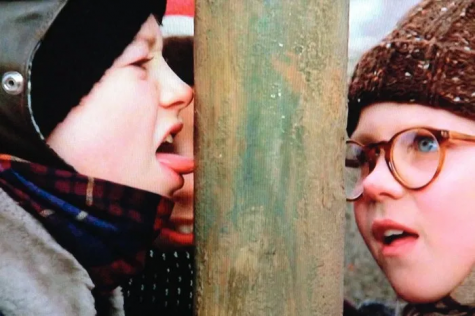 4- A Christmas Story (1983)
The rest of these films have been apart of my life for a while and are probably apart of a lot of your lives as well. A Christmas Story is about a relatable family from the 40s during the holidays. The narrations are done by the author of the source material Jean Shepherd. Every scene is iconic, every line is iconic. There is a reason why this film airs all day Christmas day. Scenes like the major award and the mall Santa scene are apart of holiday history.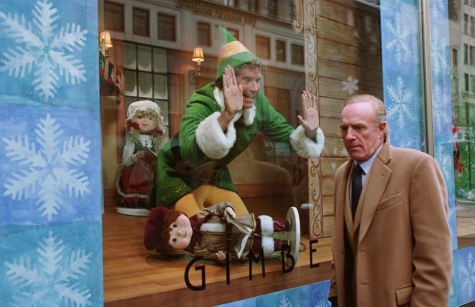 3-Elf (2003)
Arguably the most iconic Christmas movie of all time. Buddy the Elf played by comedy movie star Will Ferrell finds out he isn't an elf and goes on a quest to find his dad in the big apple. Just like the ladder, every scene in Elf is recognizable. This film came out before Will Ferrell was even a thing. Before Anchorman and Stepbrothers, Elf put Will on the map as a movie star. Whether its the scenes in Gimbels or the scene with Peter Dinkledge, Elf stands the test of time and is seen by millions every December.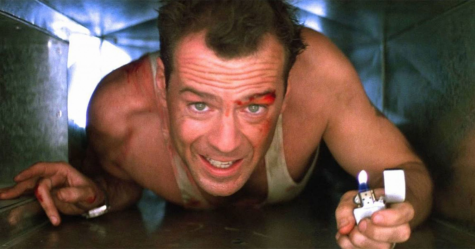 2-Die Hard (1988)
The next two on the list were tough to rank. I anticipate watching these next two films every year, but what decided it was what can we all agree expresses the holiday season. Sadly Die Hard isn't considered a holiday movie by everybody. I've gotten into many arguments for this movie and I stand by my answer. Die Hard is a Christmas movie, prove me wrong. Anyways the film takes place on Christmas Eve. John Mclain (Bruce Willis) goes to his wifes' holiday party. While he's there, the best action movie/Christmas movie villain appears, Hans Gruber (Alan Rickman) appears and takes over the building and takes everybody hostage expect for John. This is considered the best action movie of all time, for good reasons. This is one of the few films that can keep me engaged for so long. I'm never going on my phone to check the runtime. I'm invested in the characters and the stunt work. Just like most of these films, Die Hard is super iconic and every line is iconic. When I watch this movie I get giddy for the 25th.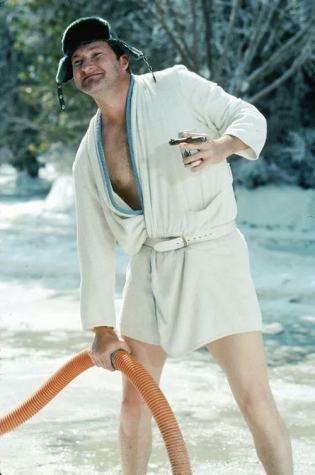 1- National Lampoon's Christmas Vacation (1989)
Here it is ladies and gentlemen, the best holiday movie of all time. Christmas vacation stars comedy legend Chevy Chase as Clark Griswold. Griswold wants to have the entire family over for Christmas. But of course, nothing goes to plan and hijinks ensue. I feel cozy watching this film. The snow outside is peaceful and all of the comedy is hilarious. This is without a doubt the funniest movie on the list. The only fault I give this film is the neighbors. Without them this is a perfect comedy. I never laugh at the neighbors which is shocking for this movie. Nonetheless Christmas Vacation earns the medal as the best Christmas movie of all time.