Super Bowl MVP? Easy. Rihanna
This year's halftime show was the best in history, performed by one of the most successful self made female artists in the world; Robyn Rihanna Fenty.
The Super Bowl consisted of the two opposing teams, the Chiefs and Eagles. But many people who watched this, loved the halftime performance that Rihanna performed for everyone. Others believe she didn't do the best job, and gave one of the worst halftime performances in all Super Bowl history.
Rihanna started the show off on a platform above the field, along with her backup dancers. She then went on to sing and dance on the field with all the other dancers. She sang many of her biggest hits like, Rude boy, Wild Thoughts, Work, etc. The crowd was going absolutely wild. She even did a costume change at one point for her final song, "Diamonds." The way the stage was set up was amazing. She was on a floating platform with epic lights around her. The backup dancers also had really good and up beat choreography. One of them even did a TikTok dance! She definitely did not disappoint many of her fans and even people who weren't a big fan of hers before.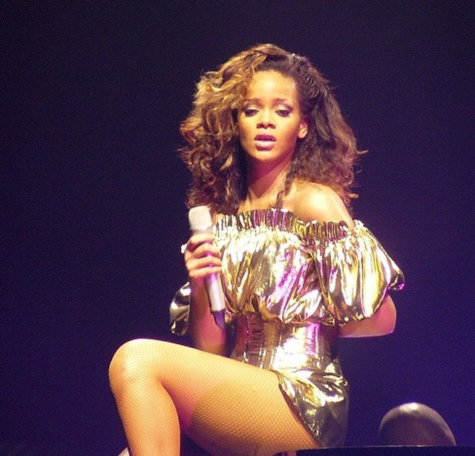 But some people, including former president Donald Trump, believe she gave an awful and lazy performance. Trump posted a tweet saying, "Epic Fail: Rihanna gave, without question, the single worst halftime show in Super Bowl history – This after insulting far more than half our nation, which is already in serious decline, with her foul and insulting language. Also, so much for her 'stylist!' " Some other fans even "unfriended" her.
Most people don't understand, however, that Rihanna was pregnant with her second child during this performance. That night was supposed to be her big reveal, not her big embarrassment. Not many people understand how hard it is to move like how she did after giving birth, and about having another one. She also could have passed out due to how intense she was singing and dancing. Not to mention, she didn't get paid a dime for this performance! She did it completely for free, because she believed she would gain more followers and fame, not lose it for horrible reasons. I believe that Rihanna's performance was amazing and downright "super."