Ithacappella Returns to Plymouth!
"All male. All a cappella. All the time."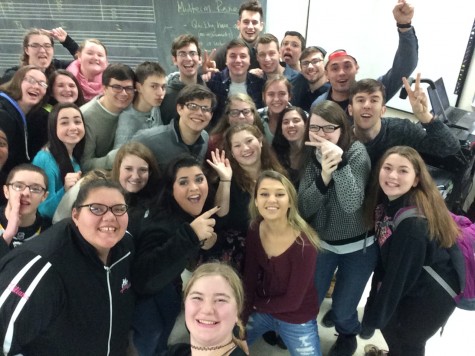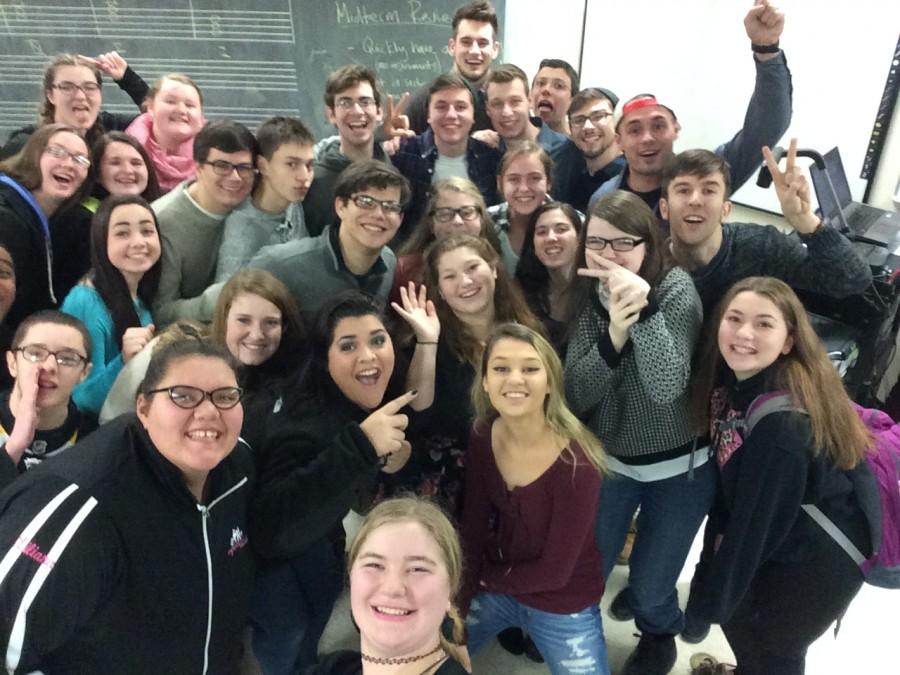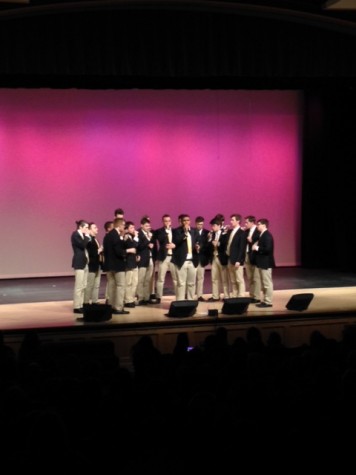 For years Plymouth has looked forward to the annual return of the all male choir Ithacappella from Ithaca College. This a cappella group comes all the way from New York to not only perform but work with children of all different ages within the school district. Visiting schools throughout the day, they give college advice to high school students and teach workshops on beat boxing, improvisation, and teamwork. Many students of Ithaca College audition for the chance to be a member of this all male choir. The group focuses not only on popular cover songs but also getting back to the groups roots with classic choral music. Ithacappella was founded in 1996 and is still popular today.
The group performed many different songs including, "Electric Love," and "Renegades," adding former member and choral director at Plymouth North, Dave Grossman to the mix to perform an impromptu rendition of "Bad Blood," by Taylor Swift.
During a brief intermission members of the audience were invited to purchase raffle tickets for a "Serenade Surprise," an invitation to come up in stage and be serenaded by Ithacappella themselves! Closing the show former members who may be watching in the audience are invited up on stage to perform their signature closing number, "Goodbye, My Cony Island Baby."
Can't wait to see them live in concert next year!
Purchase their new album today! iTunes: https://itunes.apple.com/us/album/to-build-a-home-ep/id1073233865