Joseph and the Amazing Technicolor Dreamcoat!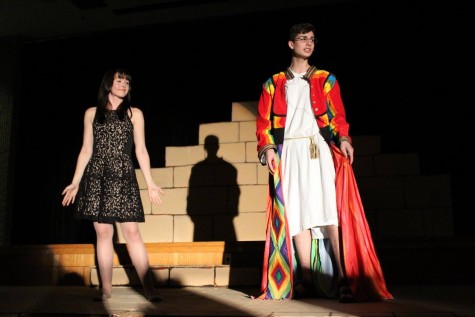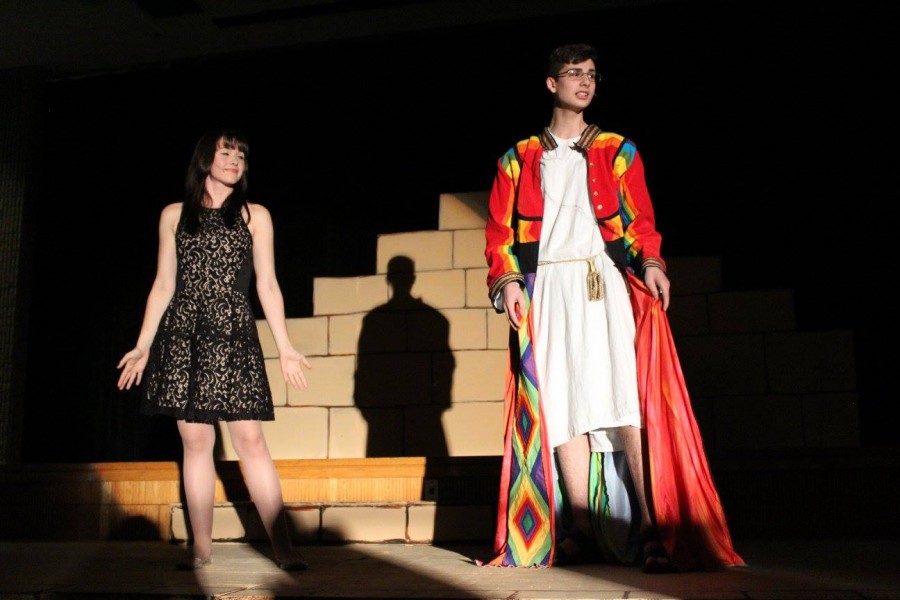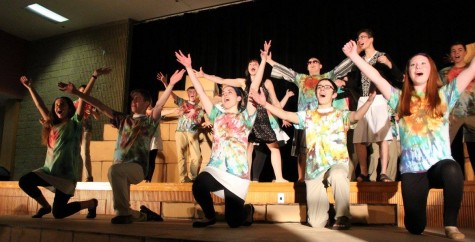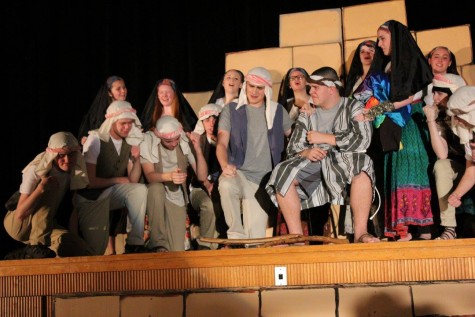 Although many students look forward to the combined Plymouth North-Plymouth South musical, Plymouth South was proud to present its very own solo show this year.
Students took to the stage performing Joseph and the Amazing Technicolor Dreamcoat, a biblical story filled with unique characters and many different styles of music.
The story follows Joseph, the son of Jacob, as he struggles to be accepted by his envious brothers. As he travels throughout Egypt, Joseph faces many challenges and meets new people along the way. With catchy songs, drama, and fun-loving characters, this was a perfect choice for an all-South musical this year.
Mr. Coon, director of the show, wanted to choose a show that could involve a large ensemble to allow as many people as possible. He says, "In order to have fun, it wouldn't be 100% perfect," no cuts were made and all students were welcomed to audition, experienced or not. By having all the practices and performances at South, Mr. Coon says, "it was easier to manage and allowed more flexibility for South students to be involved."
The main goal for the show was to set a foundation and begin building towards something bigger. The entire school worked hard and had many elements to offer to the production of the musical.
Special thanks to: Ms. Cullen, Ms. Schiarizzi, Ms. White, Ms. Quinn, Mr. Colley, Mr. Hiltz, Mr. Walker, Cosmetology, student stage crew-and more!
Great job on the show Plymouth South!
*Photos courtesy of Monica Shea