Petals for Armor shows Hayley Williams' Talent
Her emotional album helps move from tragedy to perseverance
Hayley Willams' album Petals For Armor talks about personal tragedy and how she overcame it.  The album starts off with a song about rage, explaining why she was feeling angry and how she accepted it. She talks about her experience with anger. Then it ends on a song about finally making peace with her emotions. Petals for Armor is a very polished album. Not only does it explain who she is… but also explains how she became the person she is now. The album is her cycle from tragedy to perseverance. This album can help people with their mental health and give them hope.
Petals for armor talks about different emotions. Beginning with rage and anger. She talks about how she is scared of her anger. This can help anyone who believes anger is a bad emotion. Anger is neither a good or bad emotion. You have to feel it or it isn't going to go away. She explains it perfectly because she talks about anger in the past, and how she should have dealt with before. The album ends with a song that talks about her making peace with her emotions.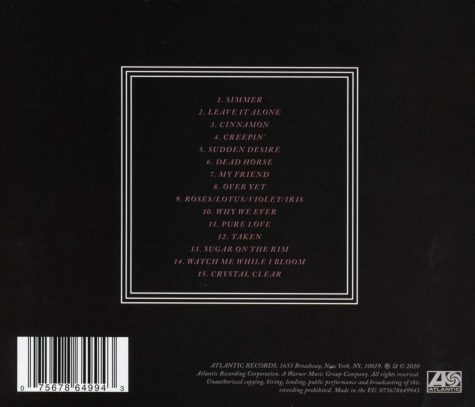 In the album you can clearly see growth. She started off the album by being afraid of herself and her own emotions, Then she ends the album with realizing she can feel those emotions in a healthier way. Growth is something she talks about frequently in the album. She accepts that she has made mistakes in the past and that she has learned from them.
Hayley Willams has clearly changed as a person. Going from a Rock Band called Paramore to a solo artist was terrifying for her, She had to go through the worst to get where she is now. She went through intense therapy. The therapist stated that she should start writing, Through her writing you can see her accepting things for what they are.
I give this album at 9 out of 10. Although the album is great… each song sounds different from the others. The album was worth every listen I gave it too. It really opened my eyes to whom Hayley Wiliams really is.