School Uniforms For All: Countless Benefits to Uniform Policy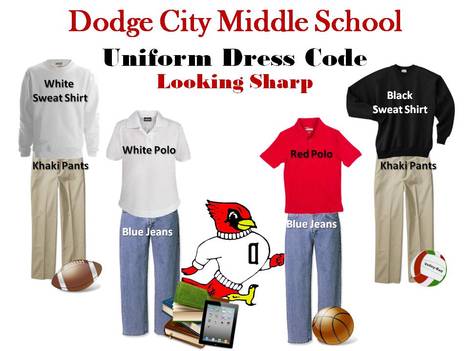 Do you groan selecting clothes in the morning or having to go to the store to buy the latest clothes, or is it something you look forward to doing each day? In my opinion, I believe all schools, public and private, should require their students to wear uniforms. Being required to wear a uniform saves time, promotes discipline, decreases peer pressure, decreases bullying based on outward appearance, increases equality, costs less, and makes schools safer.
Wearing a uniform would save students a lot of time. They wouldn't have to pick out what to wear; they would already know that they were wearing their uniform. It would also require less time to get dressed in the morning because uniforms are not very complicated; they are usually very simple.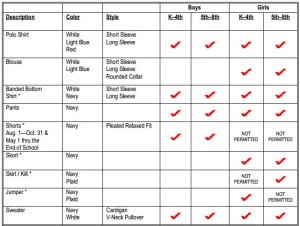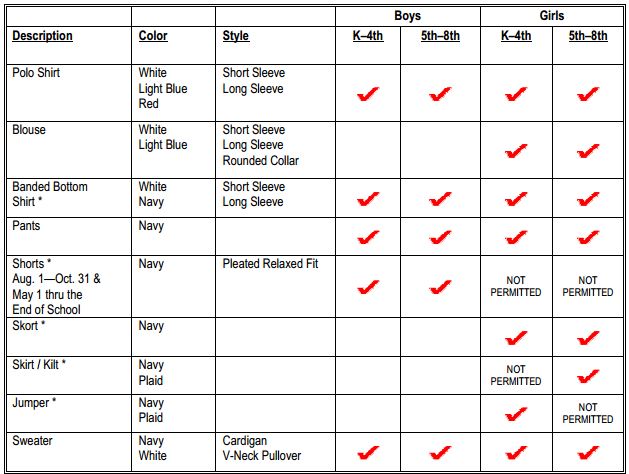 Uniforms promote discipline because students must obey their school's dress code. Whether the uniform is tan pants and a plain shirt or an actually specified uniform, the students must follow it. If they don't follow the rules and come to school out of uniform, they can go change into something that meets the school's uniform standards or be sent home.
Requiring students to wear uniforms would decrease peer pressure. Students wouldn't feel pressured to wear trendier brands or what's in fashion. Especially for girls, they wouldn't feel the need to wear certain brands that other girls are wearing. Also for boys, they wouldn't feel pressured to wear certain brands, such as their sneakers.
Uniforms would decrease bullying based on outward appearance. Students would all be wearing the same uniform and therefore wouldn't be bullied about what they are wearing. In schools without uniforms, students can be bullied because they aren't wearing a certain brand or because they are wearing a brand that is no longer trending, or in fashion. Requiring students to wear uniforms will eliminate the chances of bullying based on outward appearance.
Wearing uniforms increases equality between students. If every student is required to wear the same uniform, then no student can be judged for their choice of clothing. Students would all be wearing the same uniform and therefore be equal to each other in outward appearance.
If students were required to wear uniforms it would cost less for families and parents. They could just buy the uniforms and not have to worry about buying other clothes. Students would only need clothes for outside of school and summer which would be much less than all year round. Requiring students to wear uniforms lowers clothing prices for parents and families.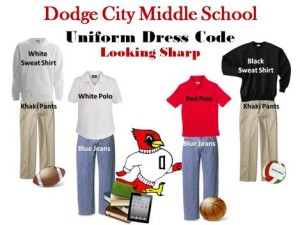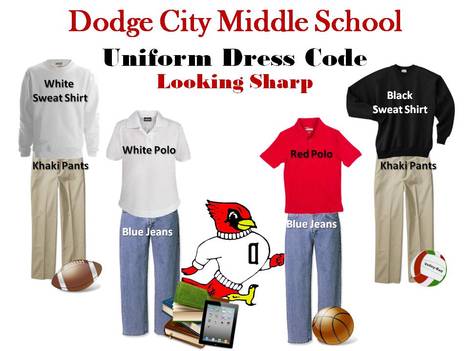 Uniforms would also make schools much safer. If an intruder were to come into the school, they could easily be identified because they wouldn't match the students. With uniforms, the staff can also limit pockets, making it harder for students to hide drugs, weapons, or other dangerous items. Schools can also make the uniforms hoodless so faces can clearly be seen if necessary in case of emergency. For example, on cameras if a person was wearing a hood it hides their face. With a uniform policy, it keeps students safer within the school.
Overall, there are many pros to making students wear uniforms in public and private schools, so it's time we seriously explore this option.