Welcoming… Ms. Pepin!
New English Teacher Enthusiastically Embraces PSHS
Ms. Pepin is one of the new teachers at Plymouth South High School this year. She is kind, helpful, and is always enthusiastic about teaching English. Whenever you walk into her classroom, it is radiating with energy! She always has a fun activity to do, something to debate that relates to a book, or something new to discuss. She always finds a way to incorporate fun into what she is teaching, while still relating to the topic.
Born and raised in York, Maine, she just moved to Boston this year. It is her first year teaching, but you could never tell by her amazing teaching ability! Last year she completed her Masters at the University of New Hampshire, which is also where she received her Bachelor's degree.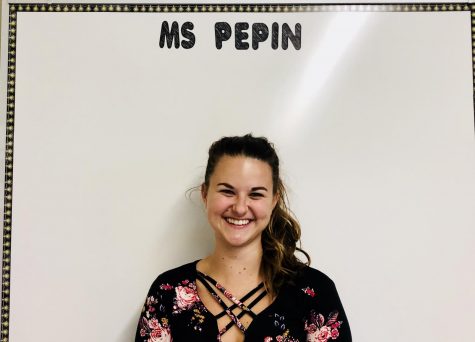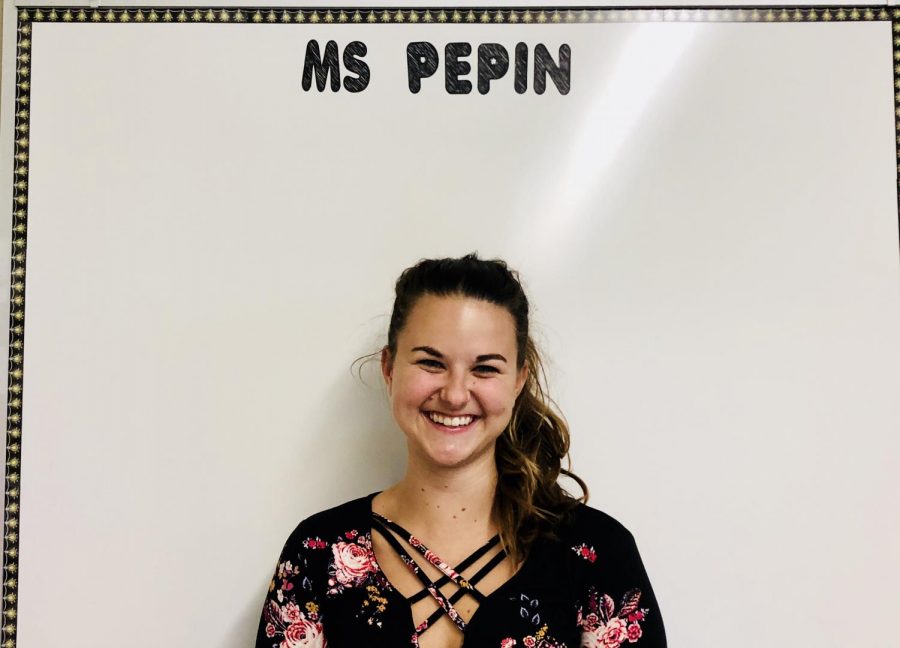 Her enthusiasm for the subject is infectious and she says her favorite thing about teaching English is, "that moment when my students find a really good book to read that they love and inspires them; it inspires me,". She has always loved reading and journalism, and knew she wanted to be an English teacher. Her love of reading came from her parents, as they would read to her when she was a child. Her junior year in high school she did shadowing with a teacher and she continued to pursue the career!
Ms. Pepin describes her teaching style as student centered and that she is working on moving to a workshop model. She believes that it is important for students to be in charge of their own personal education and come to their own conclusions, but it is her job to guide them in the right direction as a teacher.
In her free time Ms. Pepin loves to go to the gym, taking photographs, dancing, and spending time with her family and friends. She has a Golden Retriever dog, named Finley, who lives with her parents. Her favorite books are the Kite Runner and Harry Potter, specifically the third book! She is the co-advisor for yearbook at the school and encourages you to join! Also, she might be helping out with dance team this year.
Ms. Pepin loves being here, at Plymouth South High School, and feels grateful to have the opportunity to work in this beautiful school. She feels that the students are wonderful and the teachers are very welcoming! Most importantly, she is excited to, "help foster the young minds of Plymouth."
Welcome, Ms. Pepin!