Project 351 Canned Food Drive: How YOU Can Help!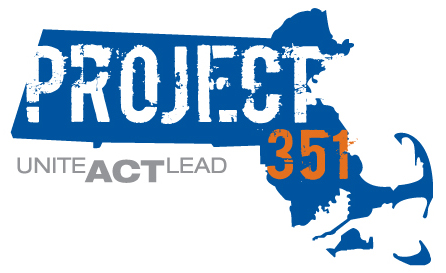 Did you know that 1 in 9 children in Massachusetts is food insecure? Food on the table is something that is taken for granted more often than not, but for many, this is an everyday worry. Children in this town, across the state, around the world, experience this hardship from a young age, but with your help, we can support children and families, and help eliminate food insecurity. One donation, no matter the size, can make a large impact in a child's life, and we encourage you to participate!
Project 351, a nonprofit organization based out of Boston, will be leading a canned food drive across Plymouth! Project 351 selects student representatives from across the state to lead service projects in a year long service journey, that includes multiple events, such as a clothing drive and a 9/11 Tribute Service. Of our three main projects throughout the year, the canned food drive, Fall Service, is our last one. We hope that you will help to support this project! 
The canned food drive will start on December 2nd, and end on December 13th! We will have boxes at a few public locations and schools across Plymouth; Plymouth North High School, Plymouth South High School, Nathaniel Morton Elementary School, and the YMCA at Redbrook. Non-perishable canned or boxed goods would be greatly appreciated! Once all of the donations are collected, we will then bring them to the SSCAC (South Shore Community Action Council), located here in Plymouth, who then distributes the donations to other local food pantries. 
You have the power to make a difference. We hope you will help us in making positive changes in this town and across the state! 
If you have any questions regarding this project or other Project 351 events, please feel free to email us! Thank you!
Sonia Abdel-Fattah – [email protected]
Julianne Morse – [email protected]