Taylor Swift's "evermore" is Eloquent and Hauntingly Beautiful
From songs echoing her country roots to nostalgia to the macabre to the fun–it's a collection of high quality music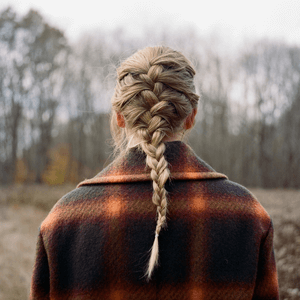 The slow, painful burn of a steadily decaying relationship is a sensation that has been conveyed through many a work of fiction; it has served as the exposition of several films, the resolution of others, it has been the topic of a handful of books, and a plot device in a countless number of television shows. However it is not often so perfectly expressed as it is through the collection of eloquent lyrics and haunting melodies that composes evermore, the ninth studio album (and second surprise album of the year) from the endlessly classic Taylor Swift. The album's fifteen songs seem to mirror those of Swift's July album folklore, each track sharing a multitude of musical components with its sister track, but diverging completely in subject matter.  Similar to folklore, the genre of evermore is relatively different from the artist's usual style, incorporating elements from alternative, "indie", and even folk music. 
But this is not to say that this album is entirely out of the ordinary for Swift; through her skillful songwriting, she manages to seamlessly revisit her country roots on tracks such as "no body no crime" and "cowboy like me" as well as borrow the upbeat rhythmic style of her chart-topping pop songs on "long story short". The triumph of evermore is that Swift's affinity for storytelling serves to tie together the variety of rhythms, dynamics, and melodies that the album offers, providing for a listening experience that is neither inconsistent nor boring.
Beginning with the opening track "willow", it is evident that Taylor Swift has been continuously challenging herself in her songwriting abilities, utilizing unique rhythmic structures in her singing that continue through both "champagne problems" and "gold rush". The lead single also marks the beginning of the album's narrative, describing the narrator's fascination with a significant other and their desire for this person to stay with them forever. It is then followed immediately by the heartbreaking story of "champagne problems", which conveys through lyrics such as "Your mom's ring in your pocket/My picture in your wallet/Your heart was glass, I dropped it/Champagne problems" the tale of a person wrestling with the guilt of having rejected a marriage proposal. At this point in the album, we begin to see the focus of the narrative change from the joy of a couple in love to the sorrow of a person who is longing either to escape from a relationship that they know is failing or to return to a time when it was better.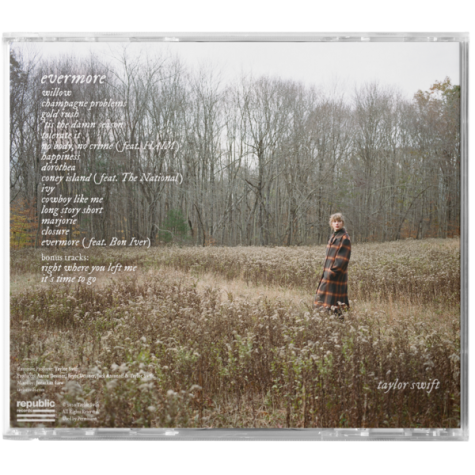 Such themes continue throughout the song "gold rush", a fast-paced exploration of the ups and downs of envisioning yourself with the perfect person and then realizing that such a person does not exist. This particular track is reminiscent of Swift's 1989 days, when joyful melodies laid over a quick tempo served as the artist's songwriting go-to. Whether this is a purposeful point of contrast to the solemnity of many of the album's songs or simply a backslide into Swift's more immature days of songwriting is entirely up to the listener (personally, I felt as though this track was one of the most enjoyable on the album, its' resemblance to 1989 more charming than immature).
evermore then offers a sequence of somberly nostalgic tracks, such as "tis the damn season", "tolerate it", "happiness", "dorothea", and "coney island (ft. The National)", all of which touch upon themes of falling out of love as the narrator remains in a comfortable yet expiring relationship, even longing to return to her hometown to escape from her current situation. Lyrics such as "Break free and leave us in ruins/Took this dagger in me and removed it/Gain the weight of you, then lose it/Believe me, I could do it/If it's all in my head, tell me now/Tell me I've got it wrong somehow/I know my love should be celebrated/But you tolerate it" (from "tolerate it") laid over slow and sorrowful piano leave the listener with the aching feeling of loss of love, giving the entire album the same emotional quality as being left outside in the cold.
However, evermore also has its lighter, more 'fun' moments—the macabre yet delightful "no body no crime" featuring the sisters of the band HAIM is a country-style murder mystery of a song, a complete standalone among the other fourteen tracks and their extremely serious tone. Taylor Swift drew from her own love of true crime in writing the lyrics of this song, including lines such as "Good thing my daddy made me get a boating license when I was fifteen/And I've cleaned enough houses to know how to cover up a scene". A track that is both upbeat and reminiscent of Swift's earliest country music on an album so dreary is refreshing to say the least.
Taylor Swift concludes this album with a tribute to her grandmother and inspiration on "marjorie", a painful rejection of an ex's request to remain friends on "closure" (fittingly named for the fourteenth song of a fifteen-track album), and "evermore (ft. Bon Iver)", a sequel to folklore's "exile" featuring the same artist. Altogether, the album is endlessly entertaining, offering a complete variety of stories, tones, and even genres. While some may consider an album of this length to be slightly excessive, there is no doubt that fans of Taylor Swift are rejoicing over the staggering amount of high-quality music that the artist has released this year. evermore may have been a surprise, but it is certainly a welcome one.