Band Program at PSHS Moves Outside
Band finding new ways to practice and learn because of Covid regulations
Fall of 2020 has music, it just sounds different: After a spring and summer break, with most students not playing their instrument, the band program at PSHS was forced to play outside, but with only half of the students. The program has been promised a tent by Mr. Caple, the VPA director for the district, but it took several week initially for it to arrive and fully be set up.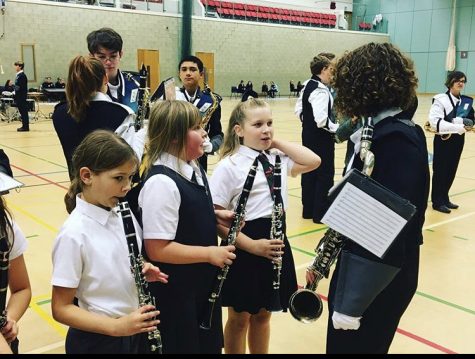 Mrs. Grueb, PSHS band director, has taken a different approach with using different music software to explore music theory and song making. Although it was initially difficult to find a positive outlook, the students found the silver lining by focusing on sight reading skills and music theory. For many years, these students have not spent as much time learning how notes go together correctly, or how the tempo of a song can affect it.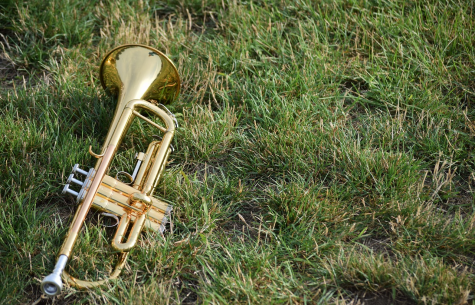 Concerts are still unknown for the band program due to the saliva that is created while playing, but there is a chance for the students to work on small ensembles and record them to be shown to a wider audience.
"This is a tough time for everyone, but the band students hope to have music bring people together, and they hope that one day, things will be back to normal and the sound of concert music will echo through the band room," said Acacia Whitehead, a tuba player in the band.
The winter has brought cold air, rain, and hail to Massachusetts so it makes the band students unable to play outside, even with the tent. In November, the tent was removed due to issues with the rain creating divots in the fabric of the tent.
This meant that the students had to come inside, and Mr. Caple needed something to do about the wind players in the band. The Visual Performing Arts department decided to purchase masks with holes in it for the spit to not fly everywhere in the room. Then, they also bought covers for the bells of the instruments so that air cannot escape this area.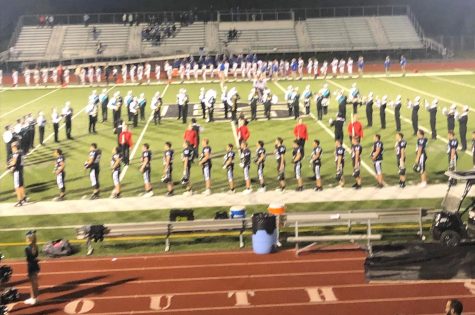 Hunter Mcgrath, the band's trombone player, said "I don't think that the bell covers do anything for clarinets or flutes because the air is made to escape the smaller holes where the keys are covering it." 
Although practicing is not ideal with all these complications, hopefully the band will continue to show perseverance as the year continues.