Top 10 Fashion Trends and Hairstyles of 2021 for Girls
What's in fashion? Here's a season-by-season look at the top fashion trends
Summer/Spring:
Socks and Sandals – Socks and Sandals were a fashion choice that was made fun of constantly when I was younger. Apparently, someone brought it back! Specifically white socks and Birkenstocks became the new trendy look for going out to the beach. It is definitely helpful when you want to wear cute sandals without getting the sand between your toes. You can also wear this during the fall because it will keep your feet warm!
Mini Dresses –  Mini dresses are here! A newly introduced look is a simple short dress, with another simple shirt underneath it – contrasting the dress color. This can be useful for warm, and cold, weather! It is honestly a very cute look, in my opinion! 
Fall/Winter: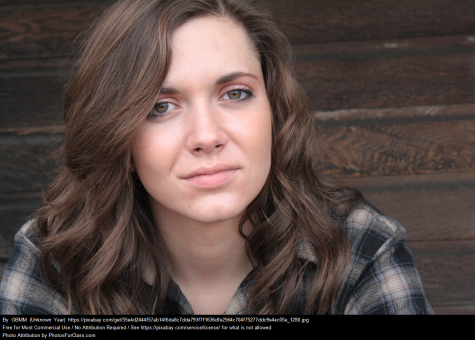 Flannel –  Flannel, again, was not popular when I was younger, but, I must admit, I am happy it's back! Flannel is soft, comfortable, and you can pair it with almost anything. It adds a splash of color and design to a simple outfit, and keeps you warm and cozy.
Nike Air Force 1 Shoes – In case you don't know, Nike Air Force 1 Shoes are a type of sneaker, but because they have recently been used as a fashion statement rather than an actual sneaker. People freak out whenever they get dirty at all! The thing is, this particular "trend" is the white ones specifically. It's nice for a shorter person because they have a little platform look on the bottom, and they add a nice clean finish to your outfit. Because they are so simple, you can wear them with just about anything and any season from spring-winter. I will admit that because these shoes were already expensive and have now become so popular and fashionable, they are beginning to be really overpriced from a lot of different places, but if you want them and you've got the money… go for it!
Mom Jeans – Mom jeans are probably my personal favorite. If you don't know, mom jeans are jeans that are loose on the legs, pretty much the opposite of skinny jeans. I love everything about them. I love their looser fit because it makes them super comfortable and easy to wear, they are easy to put with any type of clothing for any season, and they stay on your waist without a belt! It is different for everyone, but I have found that any type of pants that fit on your legs very tightly, like skinny jeans, for example, tend to need something to hold them on your waist, whereas a looser fit on jeans does not! (Also they look really cute with flannel as well!)
Oversized Sweatshirts/Sweaters –  Oversized anything is pretty much in style right now. Very baggy and long sweaters and sweatshirts are now found everywhere! I don't always like wearing extremely baggy things but I must say that these do provide lots of warmth for cold weather. You can fit multiple layers underneath which is very helpful and it will keep you comfortable and cozy whenever you choose to wear it! One specific style I've seen that's a cute look is large flannel over a sweatshirt to add a splash of color and little extra warmth!
Sweatpants – Sweatpants, in my opinion, always just sounded like what you wear when you walk around your house for the day, but believe it or not, it's becoming a fashion statement! Specifically, grey sweatpants called "dad joggers" on many websites, are a new fashionable choice and they also keep you very warm for the winter. I just got my first pair of sweatpants that actually fit me correctly and I have to admit they are so comfortable and soft. I am obsessed! You can wear them with the oversized sweatshirts if you want or pretty much whatever you would like, but the most common look is a cropped shirt with the sweatpants to give a nice contrast of tight and then baggy (it actually looks adorable and is so unbelievably comfortable).
Hats & Hairstyles: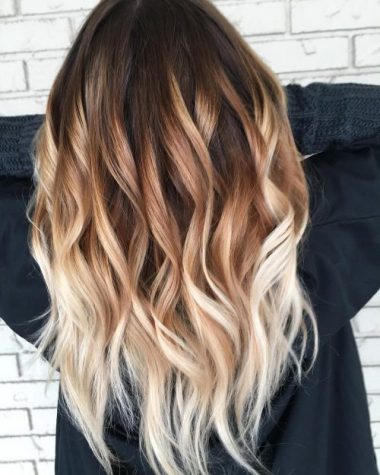 Hombre (colored hair) – Five to six years ago is when this look was the most popular of all of them. Hombre can be any color into any other color, but the most popular current look for the autumn colors are two natural hair colors. You can go in any direction you'd like from light to dark or dark to light but the most common I've been seeing quite often lately is brunette colored hair on top and then it slowly turns into a dirty blond or light blond color (dark to light). These colors match the season of fall and the colder weather/season to come and it spices things up a little!
Dutch Braids – Dutch braids are another one of my favorite hairstyles ever! Dutch braids are two sets of braids on each side of your head that start in the front and go back on the sides attached to the sides of the head and then come off your head at the end. These braids are difficult to do on yourself but it looks very cute for any time of year! The braids keep the hair out of your face, but the ends of the braids themselves (depending on the length of your hair) are usually worn in front of you meaning on your shoulders. These braids are absolutely adorable and look good for any occasion, whether you are hanging out with friends/family on the couch, or going out to a fancy dinner party, etc!
Messy Bun – I do apologize to people with extremely short hair, but I don't think this look will work for you! This look specifically requires a loose high ponytail, but when you are wrapping the hair tie around the last time you stop in my middle and it creates a half-circle look to it on the top of your head. Most commonly, girls pull a few strands of hair to the front of their face to frame it a little bit. This bun is more of a casual "hanging with friends" look rather than a fancy dinner one but it's still adorable, comfortable mostly because it doesn't pull too tightly on the head/scalp, and successfully keeps any unwanted hair out of your face!
Beanies –  Beanies weren't ever something that was a fashion trend before but I love it when new things arise! If you don't know, a beanie is a hat but it doesn't have a pompom or anything like that on it (like a traditional winter hat probably would), and it is usually a solid color. It does fit like a winter hat would though, it is loose on the head and can shape to your head the way you would like, and it stays on your head quite easily. This type of hat is fashionable and looks very cute with almost every outfit! It is also a nice way to keep your hair down and also out of your face (if you have long hair like me). I know this is useful for me during the winter because I always want to keep my hair down to keep my neck warm, but it's always getting in my way. You can find them in many different colors from many different brands to find the perfect fit for your head, and also make sure you've got something to keep your head warm but match your outfit at the same time! Again, because they usually don't have designs on them, they go with pretty much anything and they are very useful.