An Incredible Night at the Opera
Phantom of the Opera Tour Generates a Wealth of Success
Phantom of the Opera has been on Broadway for thirty-one years, now touring around America. The classic story was written by Gaston Leroux's  in 1910. The musical filled with electronic music and a hint of classic opera mixed together has people of many ages engaged in this story of love, heartbreak, and acceptance.
The musical brings you back to the year 1855 when the Opera de Paris was a place filled with music.  Christine Daae steps up for the lead in one of the musicals they perform at the opera, when the lead soprano quits. The Opera de Paris is said to have been haunted by the "Opera Ghost" who attends every show and is also given a salary to not ruin the shows that happen at the Opera House.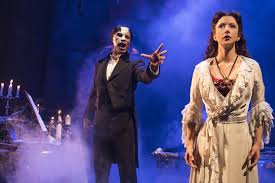 The Phantom also seems to have taken an interest in Miss. Daae who he has secretly trained music without her seeing him. Christine believes he's an angel sent by her late father. He takes her down to his secret lair deep under the floors of the Opera house and holds her there.
The Phantom creates problems as things don't happen as he wants in his opera house, as Christine falls in love with a childhood friend and as the two new owners of the Opera house deny to pay him and keep an open seat for all the shows. A ghost can cause many "accidents" and no one will see them coming.
The musical holds a different emotion for every song included and every little detail they show holds an importance that may not click until the last moment of the show, so blinking while seeing this phenomenon may be an issue.
When going to see the musical at the Boston Opera House in late September for a two o'clock show, it was expected to have understudies playing the leads, as there was another show later that night. When both Christine and Meg, Christine's best friend, were being played by understudies it was a good thing to see if they would have as much power and chemistry as the real duo may.
To many people's surprise the actresses held the stage with beautiful grace and captured everyone's attention with beautiful dancing. Christine's part in this show is a hard role to hold as it has a large vocal range as low as a G3 to as High as a E6. The stage was filled with many actors and actresses who never dropped character until they had left the stage.
The Man who played the Phantom was Derrick Davis and he had excelled at moving around the stage with a slick movement but making sure others would know where he would have been after he has vanished in the air.
The whole cast was professional that they not only sang, danced and acted for two and a half hours but they had almost every person in the cast helping move props on and off the stage in a timely fashion so it looked like it had purpose and not people just moving things about.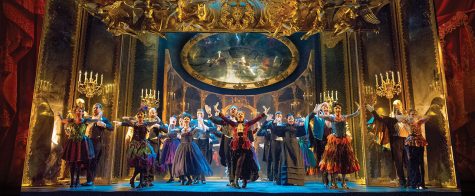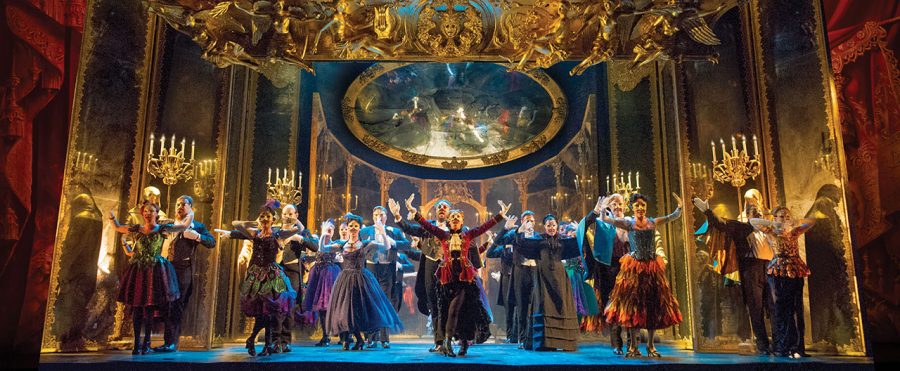 The tour seems to be having a complete success with amazing actorsand actresses who have been prepared for everything in their show.